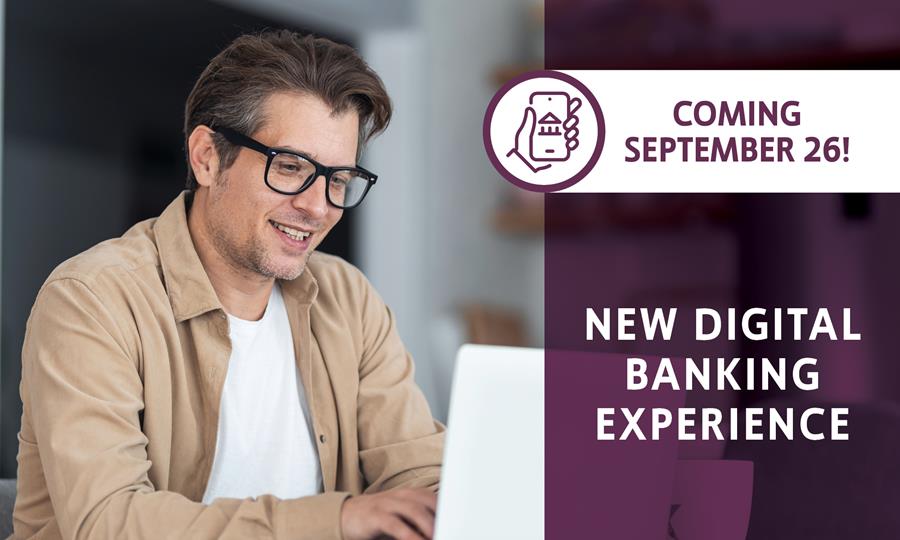 On September 26, AllCom Credit Union will launch our new Digital Banking Platform that will replace our current Online Banking and Mobile Banking systems. Our new Digital Banking Platform provides enhanced functionality and an optimized experience both mobile app and online users. Among the new features, you will find improvements to our e-alert options, more convenient eStatement availability, easier ways to manage your account, as well as new security features.

After the upgrade on September 26, it will be necessary for you to re-enroll. You can enroll either from our website www.allcomcu.org or by downloading the new Mobile Banking app. Note: The current mobile banking app will not function after the upgrade on September 26.
For a smooth transition to the new platform, please be sure we have your most up-to-date email, phone, or cell number before September 26.
It's easy to update your information:
Once you have logged into online banking, click Profile in the menu at the top
Scroll down to Primary Contact Info to review the existing information
If changes are needed, please call us at 508.754.9980 or send a secure message through online banking detailing your changes
---
Exciting New Features!
You will no longer need to enroll in online banking first. You will have the same experience in both mobile and online banking.
My AllCom VISA system will be integrated with digital banking so you will have one seamless user experience.
You will be able to transfer funds to AllCom members instantly and make loan payments from other Financial Institution
Stay tuned for more fun facts about how this upgrade will enhance your experience!
---
Click the links below to access each email communication:
Notification 1 (August 15, 2023)
Notification 2 (August 22, 2023)
Notification 3 (September 5, 2023)
Notification 4 (September 12, 2023)
Notification 5 (September 22, 2023)