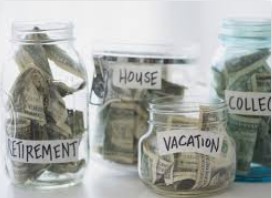 We all know money is tough for a lot of people right now, and a lot of people are thankful for their credit unions at this time. AllCom Credit Union cares about the well-being of their members. If you or someone you know is looking for a way to improve their financial situation going into 2021, here are three ways you can be more proactive with your finances.
Redirect a little at a time: If you have no savings, you just have to start putting a little way at a time. Saving manually is hard, so automating it is recommended. If you normally dump your whole paycheck into your checking account, redirect a portion of those funds into your new savings account and before you realize it, you'll have enough money in there to help out when an emergency arises.
Spend your free time differently: Your day job might help you pay for the essentials. But a side hustle in your free time from home, that's something that could make a difference in your wallet while giving you the freedom you've always wanted. 
Do some research: Find out what you could be doing better. Whether the problem is saving, spending, investing, or budgeting, spend some time reading up on personal finance and you might eventually come across a tip that will change your life. It sounds easy, but sometimes it's the little things that make all the difference.
Article adapted from "3 ways to be more proactive with your finances" by CUInsight