AllCom is part of a nationwide network of more than 5,600 Credit Union branches across the country that cooperate to serve each others' members as if they were their own, all free of charge.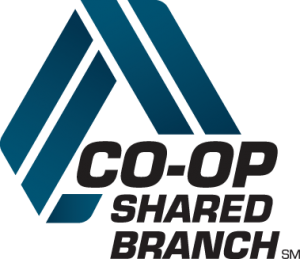 Just look for the CO-OP Shared Branch logo at your local credit unions.
Through shared branching, you can perform a variety of transactions including:
Deposits
Withdrawals
Loan payments
Make transfers between accounts
Purchase money orders and official checks
…and more!
To take advantage of this service, when you enter a shared branch you only need to bring:
Your home Credit Union's name (AllCom Credit Union)
Your account number (just the base member number, no suffixes or dashes)
Valid government-issued photo identification

i.e., State Driver's license, US Passport
For a complete list of Shared Branching locations and hours, visit:
www.co-opsharedbranch.org