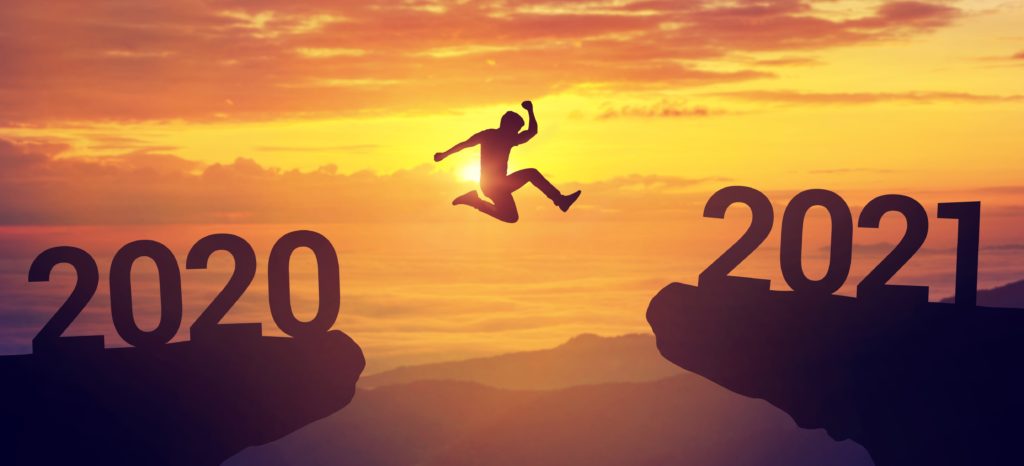 The new year is almost here and that means it's time to think about resolutions for the year. After a year like 2020, financial resolutions are probably top of mind.
The beginning of the year is the prime time to focus on what's going on with your money. With the right plan in place, you can stick to your financial resolutions and end the coming year in a better place than you started it.
To help you get started, here are 5 financial resolutions to set, along with expert tips on how to keep them.
1. Refinance your mortgage and/or your student loans
While the coronavirus pandemic has wreaked havoc on many parts of life this past year, it has also provided some opportunities. You can now secure record low mortgage rates, making this a prime time to refinance and lower your monthly payments.
As for student loan refinancing, federal student loans are in forbearance until Jan. 31, meaning interest is suspended and payments are not required. However, this does not apply to private student loans and you may want to consider refinancing these types of loans to lock in lower rates.
2. Pay down credit card debt
Consumer credit card debt dropped in 2020 for the first time in eight years. This data came as a bit of a surprise considering the pandemic-created recession, but it's a hopeful sign that consumers are getting their debt under control.
If you have credit card debt, consider making it a goal to pay it off. AllCom Credit Union offers debt consolidation loans between $500 and $15,000 with the best rates possible. Learn more here.
3. Can't stick to a budget? Create a spending plan instead
If you've had trouble sticking to your budget in the past, consider ditching the traditional budgeting method and create a spending plan instead.
A spending plan allows you to choose what you spend your money on instead of restricting yourself on what you can't spend. Start by determining your monthly fixed income and then decide what spending categories are most important to you.
4. Automate your savings
One of the easiest ways to build your savings is automating your contributions.
When you automate your savings, you won't have to think about how much money you want to set aside each month or be tempted to put less into savings.
5. Start an emergency fund
A Bankrate survey from June found that not having enough emergency savings was Americans' top financial regret since the coronavirus began. Bottom line: Don't overlook your emergency fund.
The new year is as good a time as any to start (or grow) your emergency fund. In general, experts recommend saving three to six months of living expenses. Start by opening a separate and dedicated high-yield savings account. After that, consider these four tips:
Evaluate your spending and look for areas where you can save.
Set a savings goal.
Set up automatic contributions.
Try to increase your contributions over time.