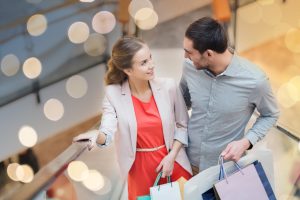 The holidays should be a time of joy as you spend time with friends and family. Stay ahead of online scammers and identity thieves by using these tips to help secure your personal information while shopping online.
Ship to a secure location
The rise of online shopping has led to an increase of home deliveries — and with it, an increase in "porch pirates", or thieves who steal packages from doorsteps. If no one's home to accept a package, consider shipping to your office or another safe place.
Only use official retailer apps to shop
Mobile apps allow you shop for and purchase items while you're on the go — making holiday shopping a breeze. But the danger arises if you unknowingly install an app laced with malicious software, or malware.
Don't save your credit card information on your accounts
While it may be convenient to store personal and payment information in your online accounts, it does come with risk. Retail websites may not be equipped to secure your info, which could leave your personal details and payment card data vulnerable.
Never make purchases on public WiFi
WiFi networks use public airwaves. With a little tech know-how and the freely available WiFi password at your favorite cafe, someone can intercept the data you send and receive while on free public WiFi.
Don't get tripped up in holiday shopping scam emails
Sometimes, something in your email in-box can stir your holiday consumer cravings. Clicking on emails from unknown senders and unrecognizable sellers could infect your computer with viruses and malware. Delete them, don't click on any links, and don't open any attachments from individuals or businesses you are unfamiliar with.